SEE INSIDE BUNNY MELLON'S CENTRAL PARK SOUTH APARTMENT
by SAM DANGREMOND, Town & Country
Date Publish: Thursday January 18, 2018
The three-bedroom condo in the Essex House comes with room service and hit the m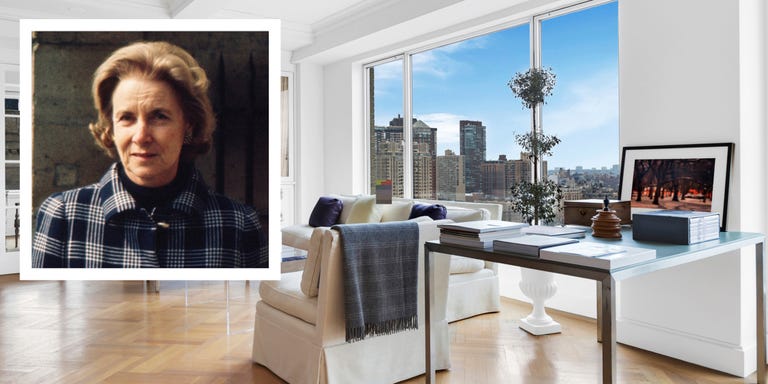 The late philanthropist Rachel Lambert "Bunny" Mellon had an impressive real-estate portfolio that included an Upper East Side townhouse, a 2,000-acre Virginia farm, and an estate on Antigua. But she also had a less well-known condominium at the Essex House on Central Park South, which was listed this month for $8.9 million. Scroll down for a look inside.
The three-bedroom condominium is located on the 28th floor of the Essex House.
Mellon used it "primarily for business appointments and social gatherings when she visited the city," the New York Times reports. She bought two adjacent units in 2000 and expanded the windows to better capture the striking Central Park view. The apartment is 2?,100 square feet. It includes herringbone timber floors and coffered ceilings.